Kuberg Ranger, Downhill-Scooter 14 kW Race in Black
Rp 159.163.908
Description
Kuberg Ranger, Downhill-Scooter 14 kW Race in Black
ONE OF A KIND
RIDING EXPERIENCE
Scooter, or dirt bike? you decide. The brand new Ranger from Kuberg. Sporting a unique standing position, a fully reclining seat, unbeatable power and unmatched riding versatility.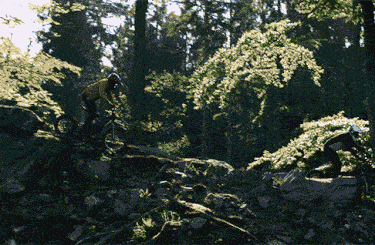 explore
Conquer any obstacle, jump, or mountain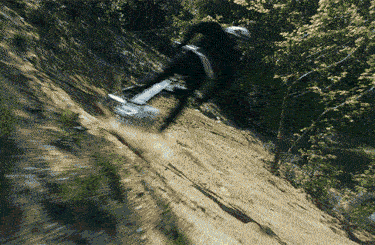 conquer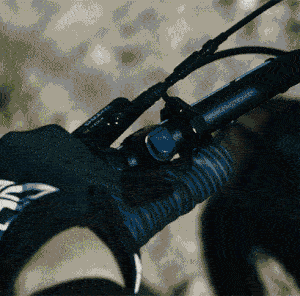 cruise
WHAT MAKES RANGER
SO UNIQUE
construction
This bike is built for any rider of any skill level. The center of gravity feels natural to give you the confidence to shred on any terrain no matter your skill level.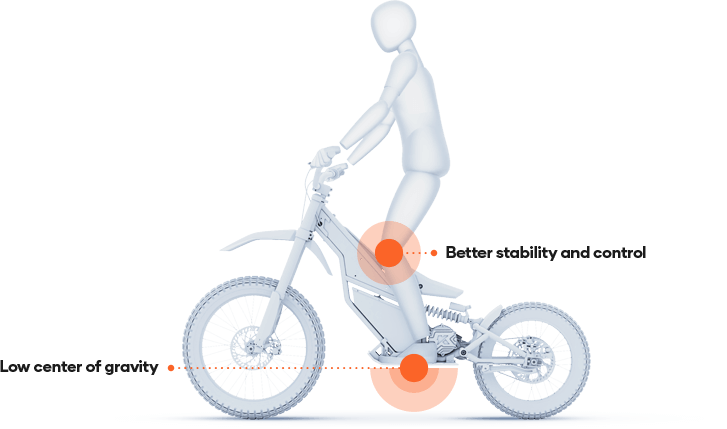 reclining seat
Our pneumatic seat rises by the press of a button to your preferred seat height.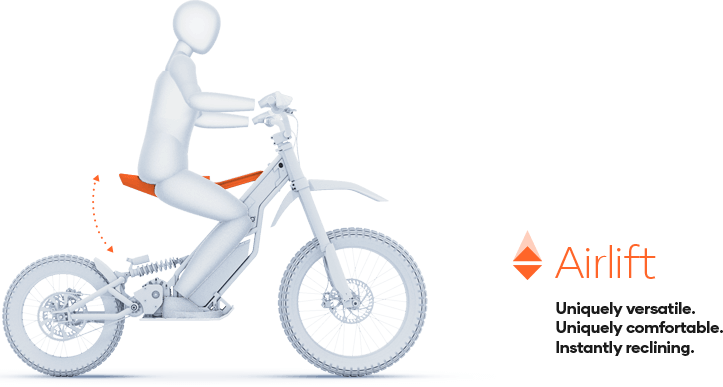 DETAILED SPECIFICATIONS
Controller
KUBERG BLDC PRO, 48 V power options: 4, 8, 12 or 14 kW
Input Standard
110 V or 220 V
Battery
LiOn 48 V, 24 Ah or double pack 48 Ah
Range
full power mode 19 miles – 38 miles (double pack)
Transmission
Clutchless one speed
Final Drive
16T / 35T; 25T/85T
Frame
Steel double cradle tube frame, powder-coated
Foot board height
10" (24 cm)
Handlebar height
43.7" (111 cm)
Seat
Reclining 23″ – 34.3″ (57-87 cm)
Brakes
Tektro Orion 4-Piston
Brake discs
Hardened 203mm brake discs SBT 35 HRC 203mm
Brake pads
Sintered brake pads
Fork
Manitou Dorado Expert 203 mm
Tires
Front 19×2.75″ Kenda, Rear 14×3″ Tire Options: Trail/Knobby
Shock Absorber
DNM Burner-RCP-3 200 LBS
Carrying capacity
Maximum 220 pounds (100 kg)
Towing capacity
Maximum 66 lbs (30 kg)
Colours
Black, Military Green